By Abdel Kabi in Ottawa, Jointing.Media 2010-05-15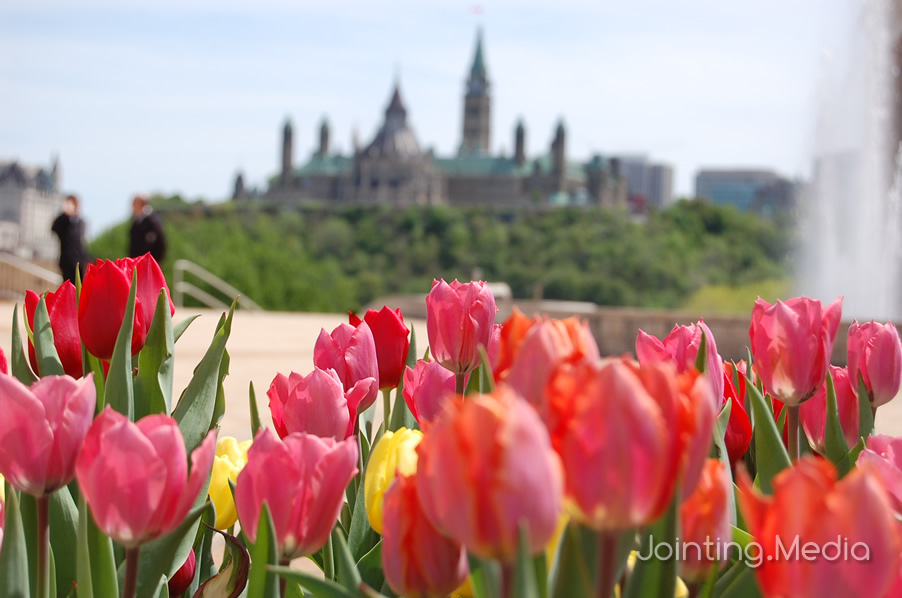 We can't be fragrant without water
We can't be sunny without water
We will be wilted without water
We will become the stone without water
How could you decorate the capital of  maple leaf at that time?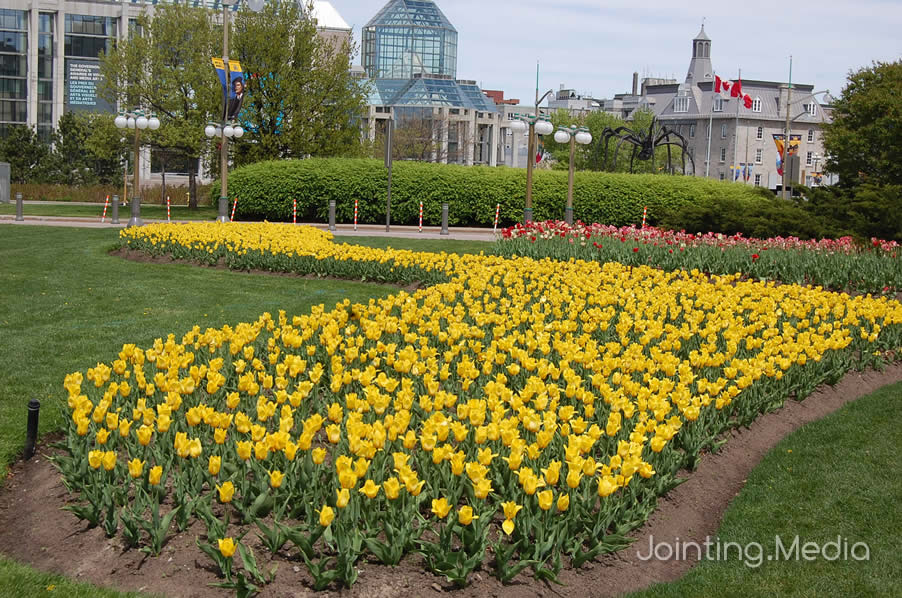 There was almost 3.000.000 bulbs of tulips sent every year from Holland to Ottawa for this event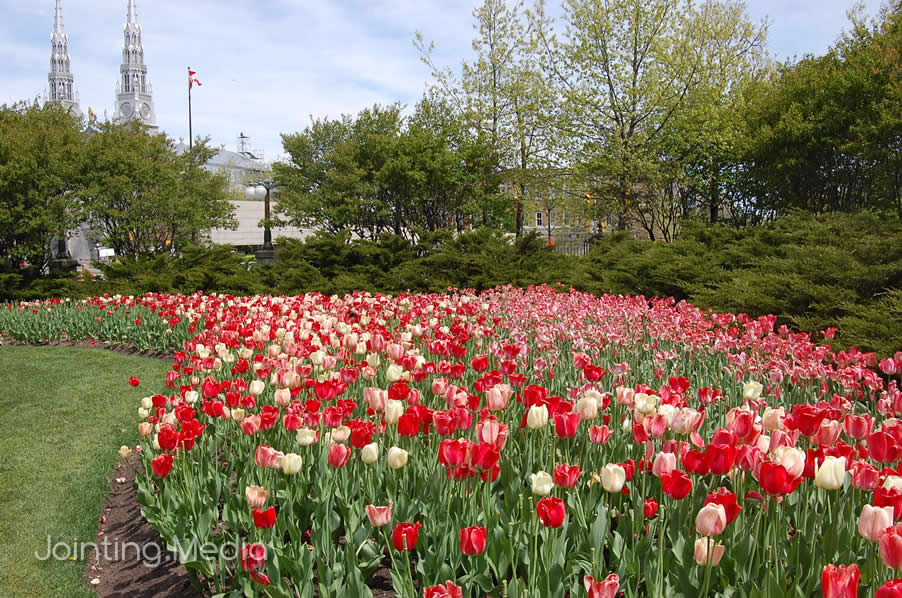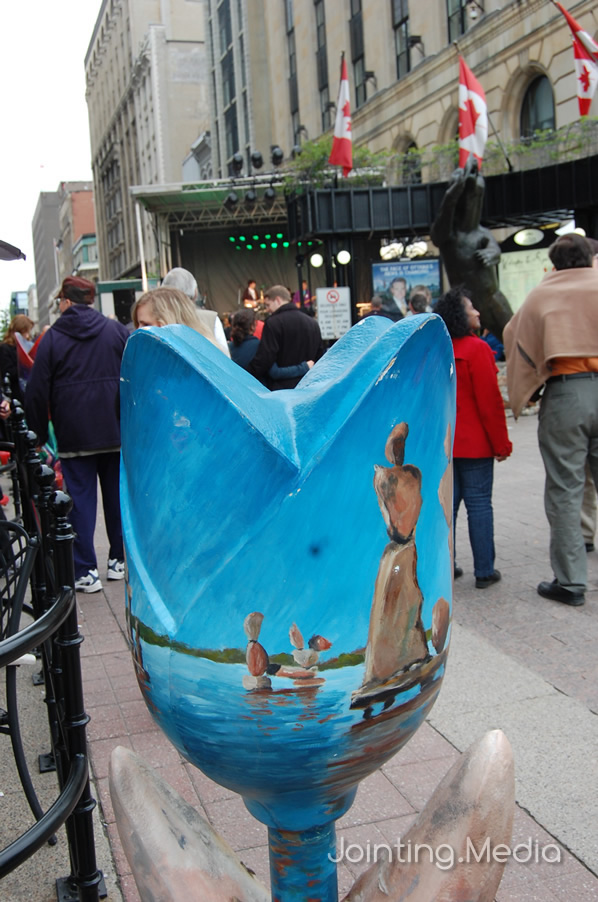 The ones that drawn on this kind of "pillar" are just a kind of decoration. Some artists drawn pictures relating to tulips.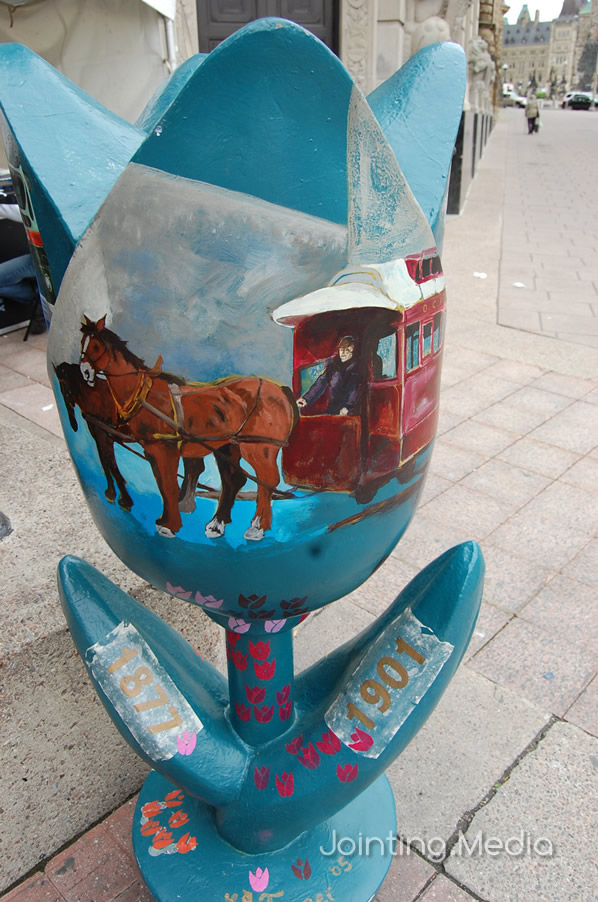 Translated by Peipei Zhu
Edited by Wind
May 7: The 2010 WATERCAN BALL – The Canadian Tulip Festival is proud to support the annual Embassy Dinner on Friday, May 7 to raise funds destined for clean water projects in Africa. Help support a great cause! Liberation Street Party – The 65th Anniversary of the spontaneous street party just as it happened on May 7th 1945 on Sparks Street Mall. Listen to bands on different stages from 4:30 – 10pm. Free entertainment from Elgin Street to Bank Street!
May 8: VETERANS CEREMONY – The Canadian Tulip Festival and Veterans Affairs will be honouring our Veterans during an Official Ceremony at the National War Museum at Confederation Square at 11h00 am.
May 14-24: MAJOR'S HILL PARK – An International Bazaar and Food Emporium, including a Beer Garden, will be housed under a huge tent that will dominate the Park.
The iconic Cabaret Libre (Mirror Tent) will host Celebridée and special Cabaret shows reminiscent of the 1940s.
Please continue to check www.tulipfestival.ca for updates!
Festival Information:
General information: 613.567.5757
Tulip Hotline: 1.800.66TULIP
General information email: info@tulipfestival.ca
Location:  Major's Hill Park
Commissioners Park at Dow's Lake [Preston St. & Queen Elizabeth Drive], Ottawa
On the Web:
Website: Canadian Tulip Festival