By Echo Zhang in Kathmandu, Jointing.Media 2010-08-02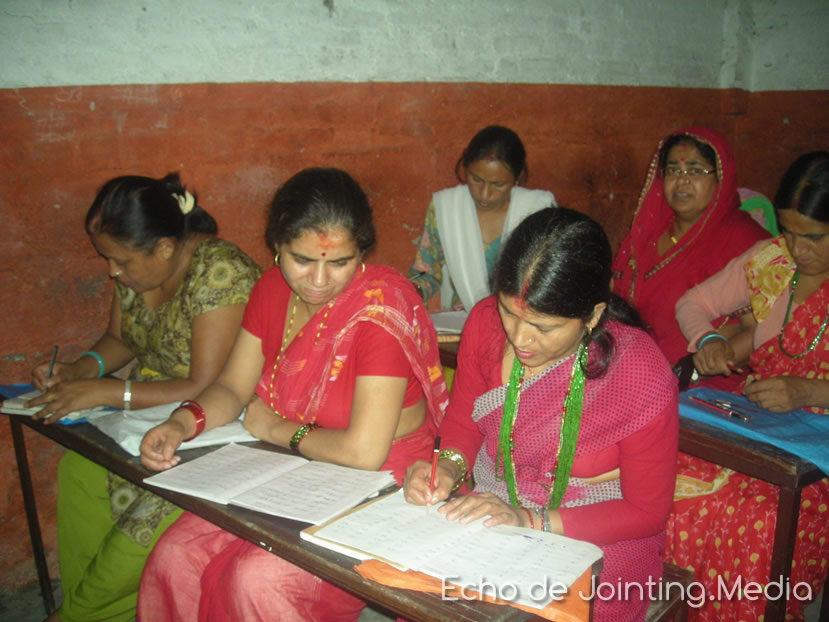 It was at Thamel Kathmandu where I first met Dhruba Ghimire. He and Uma, his wife, took one hour bus ride from Chabahil to pick me up. This tall thin man it's the initiator of RUWON– Rural Women's Network Nepal. Nowadays, hundreds of women in neighborhood take various classes of Nepali language, English, Mathematics, and Dance in Sagarmatham, a local primary school, from 5pm till 8pm, every Sunday till Friday.
RUWON, the organization which determines to evaluate the lives of the Nepali women, has been established for four years. Now it has two branches in Nepal: one in Sindhuli, Dhruba's hometown and the other in the country's capital, Kathmandu. Dhruba works full time in the organization, together with ten volunteers who forms the major staffs within both branches.
The organization arranges classes inside borrowed small classrooms of the Sagarmartha primary school where the school principle and seven young teachers give classes to around two hundred women. Teaching in their spare time, these volunteers take this work serious. Along with free classes, the organization also organizes speaking skill trainings and public events  aiming at rousing a public awareness of women's rights.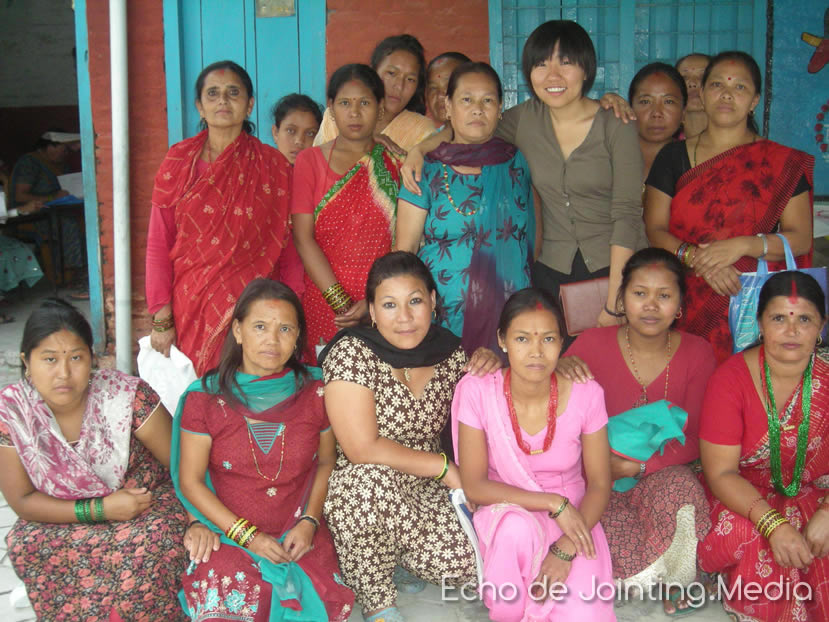 Two women behind

Dhruba could have been a successful professor in stead of choosing to devote himself to the education of Nepali women. However, this decision, in a large extend, traces back to the influence of two women: Dhruba's mother Indra Ghimire, and his wife, Uma Ghimire. "I could have never achieved my study and career without the supports from these two women." Dhruba said.
Indra, a villager woman, is able to write her name only. She has encouraged her son to teach women how to read and write since he started his education.. Dhruba thus has tutored nearly 400 children from poor neighborhoods since he was 15. Right after obtaining a master degree in education, Dhruba founded a private school specializing in improving personal skills and leadership techniques of women. While Dhruba's father never encouraged him to teach women in the village for free, his mother implanted in him the belief of "Education brings changes".  Besides financial support,, this uneducated woman contributes to her son's career in her own way.
"If she had been educated", Dhruba said, "She would have joined me in my career right away and have contributed the best." Having benefited the best from his mother's open minded attitudes since his birth, Dhruba is willing to promote education and disseminate the idea of "education improves lives" among the Nepali mothers. He believes that mothers are the best teachers for children because they play an important role during the growth of their children, and thus an open-minded mother could bring hope into the whole.
Uma, Dhruba's wife, on the other hand, is more like a comrade. She was there during the initial conception of RUWON Nepal and she worked closely with her husband in setting up this organization. Nowadays, she, the best friend of Dhruba of his childhood, is not only taking care of the family, but also in charge of the organization's propaganda work. "Some find it odd that my wife and I work together for a common career, and some even take immediate aversion. For us, we don't feel a slightness of uneasiness to work together for the well-being of Nepali women." Dhruba said.
Dhruba is able to be a practitioner of his dream, all thanks to the supports from these two women. Dhruba's story reminds me of director An Li. Both men were once desolate for a long period while pursuing their dreams, and both men are able to be persistent in their pursuits ,appreciating to material and spiritual from certain women behind. It may be true that persistence doesn't guarantee success, but every success is for sure built up bit by bit through long time persistence.
To be continued
=======================================================
Translated by Ryan
Edited by Gokay